Our History
The Mobile-Bouie Neighborhood association was formed more than 25 years ago under the guidance of Murphy Porter; some charter members included Della Ruth Jones, Joyce Jackson, Valarie Fountain, and Vivian Dyess.
In a once thriving community that is now struggling to survive, our goals and desires are for beautification, to ward off crime, to protect the vulnerable, to provide safe places for our children, and restore the dignity we once cherished.
Our association has worked throughout the years to provide the endurance to our neighborhoods, we have taken part in the cleaning up of our neighborhoods, we have provided details of crime-infested areas to our local authorities, and we have purchased and erected signs to identify our neighborhoods, we were there to assist with clean up and restoring efforts after Katrina and other weather-caused disasters, we have planned events to cater to both our children and senior citizens, yearly we assist with the Mobile Street Renaissance festival with the designing and selling of t-shirts, we take part in the city-sponsored Night Out Against Crime events, we provide detailed information to our city government about potholes in streets, poor drainage conditions, and other issues that could cause harm in our communities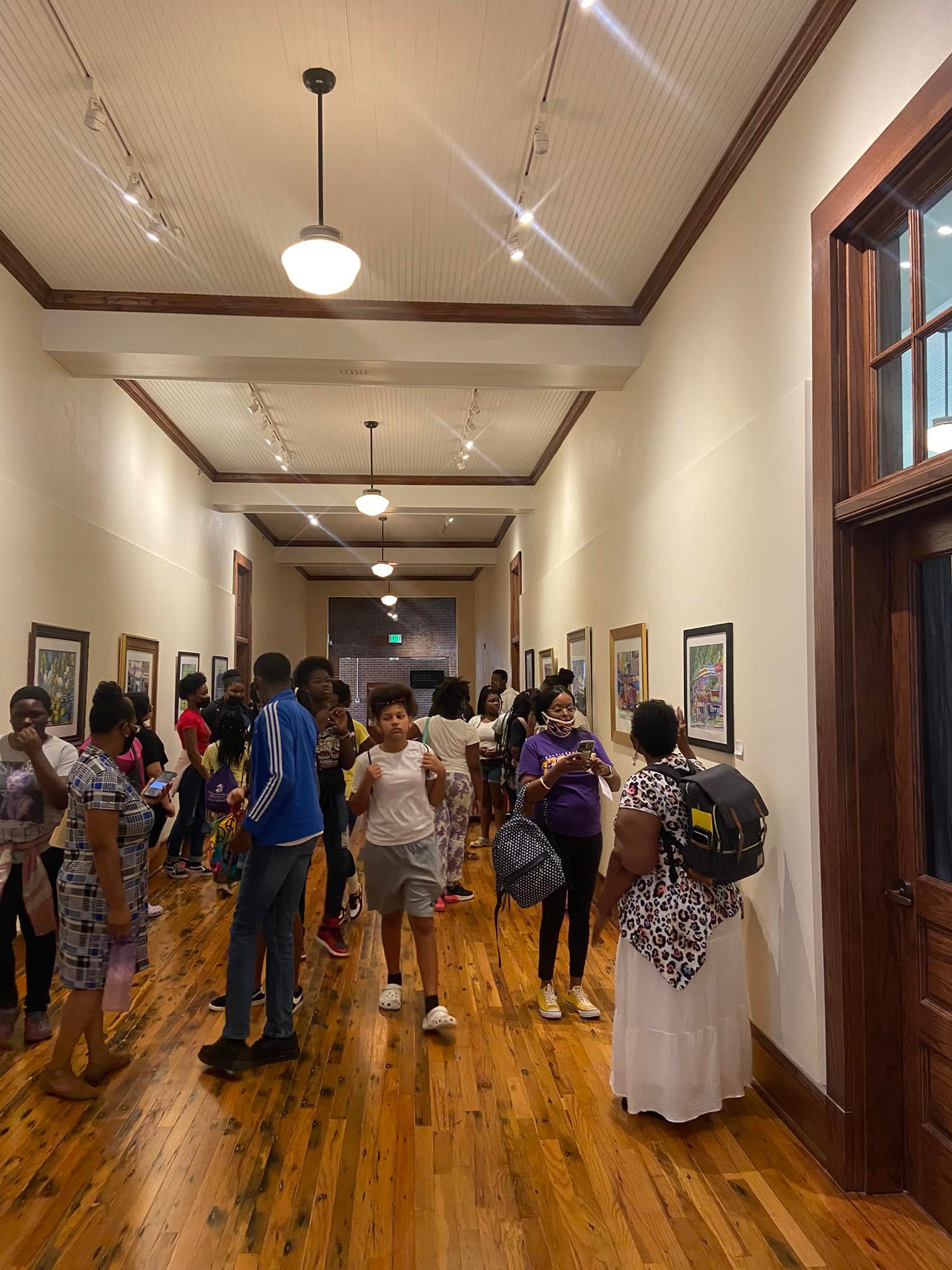 Around 2000, the City of Hattiesburg established the Council of Neighborhoods (a makeup of all neighborhood associations) to provide a forum for neighborhood leaders to express ideas, issues, and concerns about city services. We became initial partners and therefore formed a collaboration with city leaders to include discussions that range from revamping flood maps, police protection, trash and garbage collection, zoning laws, and even dealing with environmental hazards caused by businesses in our area. Many of our monthly meetings are worked around one of our city or county department heads.
Our Neighborhood Association has been a source of hope and benevolence for community members in times of loss and grief. We have shared holiday wishes with many of the children of the neighborhoods. We have also celebrated birthdays with each other.
We do believe in the adage of "do unto others, as we would have done unto us."
We are a community with little growth, mostly of senior age, and a dwindling tax base, but we are also a community that is still filled with pride. We want for our community the mere quality of life that will sustain us, and therefore will continue to exist.
The City of Hattiesburg, Forrest County Board of Supervisors, and the Hattiesburg Convention Commission are all active participants of our Mobile-Bouie Neighborhood Association. They occasionally provide funds and resources to enhance our work.
Our leaders have been Murphy Porter and Vivian Dyess and is now presided by Melvin Williams.